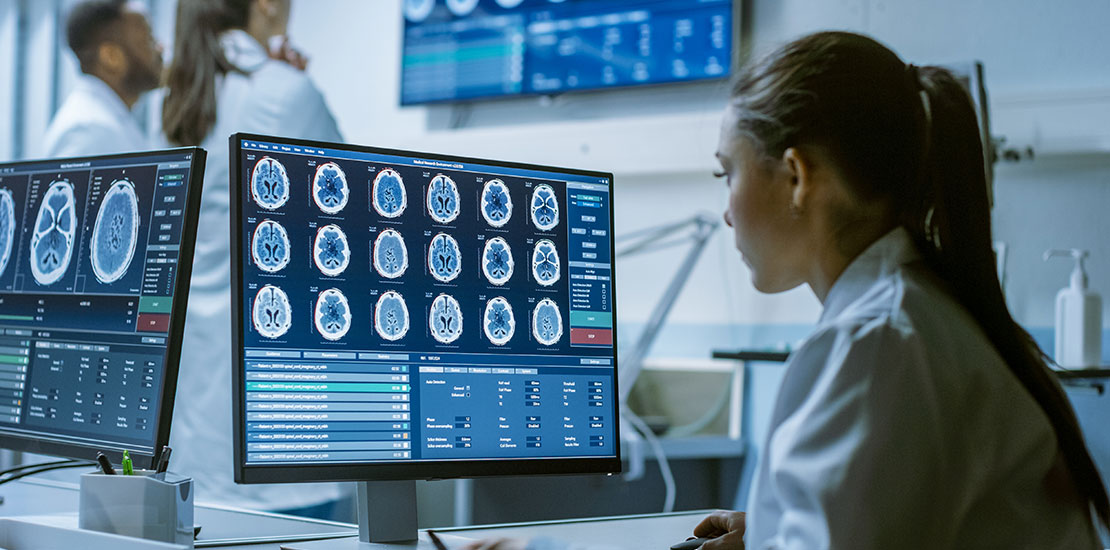 Industrial / Medical Imaging Solutions
We help provide imaging solutions in medical, healthcare and security industries. With hands on experience in endoscopy,DICOM,PACS,HL7, and HIPAA,EMR, we expertise in integration with hardware devices, medical cameras, X-Ray devices, light sources..etc.
Our proficiency in the medical domain extends to testing medical systems complying standards such as DICOM, HL7, and HIPAA. DICOM implementations developed and tested in house have successfully achieved VA compliance.
Medical Imaging
At Kennovation, we help in delivering endo-imaging solutions and specialize in developing innovative, custom software solutions for diagnostic imaging ,biomedical, and clinical projects.
Our technical expertise includes the development of medical imaging solutions that can be customised as per your needs.
Other features:
Integrating capture cards
Image processing archival
DICOM CT Images to Printable 3D model
At Kennovation, we deal with converting  the DICOM CT Images to Printable 3D model.Computed tomography (CT) DICOM images is an imaging technique that uses special x-ray equipment to obtain cross-sectional images of the body. A CT image normally has a different pixel intensity range for tissues such as bones, organs and other tissues. The threshold-based "Interactive Segmentation" provides an easy way to segment a CT image for 3D modeling.
Kennovations DICOM Web Viewer Features
HTML5 Web based DICOM Viewer requiring NO plug-ins /
No installations from the Client Browser
Compatible with latest versions of the Google Chrome, Safari and Mozilla Firefox browsers
Will work with any DICOM server that supports WADO(Web Access to DICOM Persistent Objects)
Multiple AE (server) configuration
Customizable Quick Query buttons (eg: Today's CT, Morning X-ray, etc.)
Local storage & retrieval of images (browser dependent)
Locally available studies are displayed with a green ball in the query result.
Query auto refresh.
Open multiple patients in tabs.
Login security (uses dcm4chee's authentication)
Viewer configuration and server settings can now only be changed by an administrator.
Session timeout for security.
Multiple themes.
Direct URL launch for EMR integration.
Industrial Imaging
At kennovation, we have helped develop X Ray machines that are complete and ready-to-use conveyor scanners -these are used for digital x-ray inspection of various objects. They provide excellent real time digital x-ray images, which are then available for immediate processing.
Key Features
 Superior quality detection capabilities
 Low cost of ownership
 Sophisticated image capturing,archival and display.
 Complete run of system diagnostic check at startup.
 Exterior emergency stop buttons.
 Lower base for easy loading and unloading items
Image Analysis - AR, VR / MR
At Kennovation, we offer Augmented Reality (AR)and Virtual Reality(VR) Solutions that are implemented as per the industry standards and requirements.
Our AR and VR solutions use cutting-edge technology and also are developed around to have a good comfort of usage.
Virtual Reality
You can now convert your ideas into products or apps through Virtual Reality(VR) solutions.We deliver an enhanced quality presentation and experience with virtual reality solutions.
Augmented Reality
The ways in which interactions in the digital world take place are constantly evolving With Augmented Reality , you can deliver an engaging experience to users on their own devices.
Would you like to speak to one of our experts over the phone? Just submit your details and we'll get in touch with you shortly.